Bordeaux Supérieur
Appellation d'Origine Protégée
M : Merlot  /  CS : Cabernet Sauvignon  /  CF : Cabernet Franc
Tasting Notes
This enchanting wine is notable for its very deep garnet-red robe, as well as its nose of ripened fruits and spices, closing with hints of oak. Founded on forceful fruits of the forest, the tannins are delicate and enjoyable in spite of their power.
Serving suggestions
A good wine to decant and serve with a shoulder of lamb or roasted duck. Best appreciated between 14° and 16°C
2011
Bronze Medal • Blaye & Bourg 2013
2010
Silver Medal • Mâcon 2012
2009
Gold Medal • Paris 2011
Gold Medal • Bordeaux 2011
Silver Medal • Mâcon 2011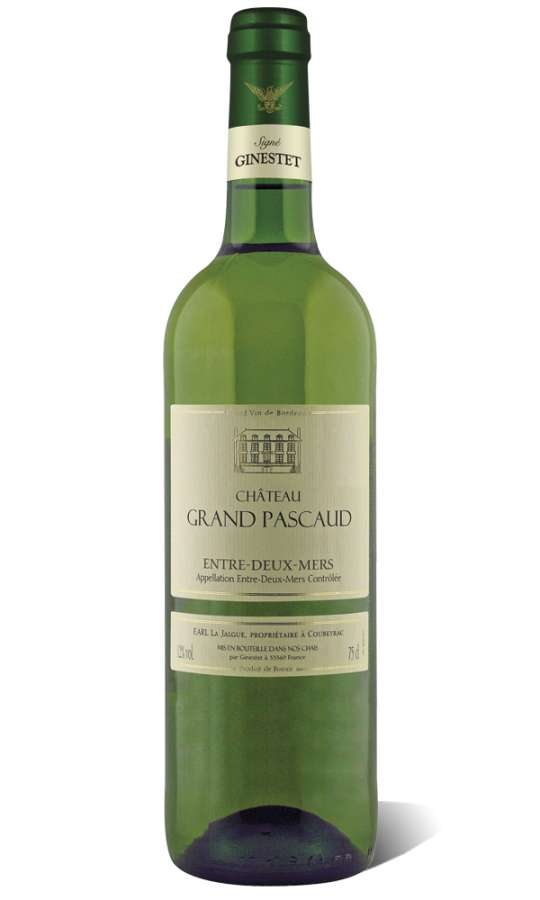 Entre-Deux-Mers
Appellation d'Origine Protégée
SB : Sauvignon Blanc  /  S : Sémillon
Tasting Notes
A brilliant, limpid robe offers silvery tints. Aromas of citrus fruits develop from a complex nose. This young white reveals aromas of exotic fruits notably pineapple. A very easy-to-drink wine, nicely constituted in its suppleness and very dry fruit.
Serving suggestions
This fruity white is a good accompaniment to Cap-Ferret oysters or seafood. To be served between 8 & 10°C.